View Modes and Tools
Working with the browser view tools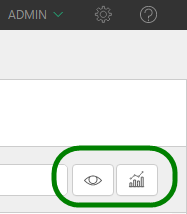 C1 CMS comes with a few tools:
The View Modes button groups a number of view modes and tools available via the drop down menu when the button is clicked.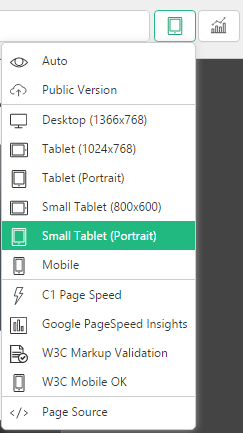 The SEO (Search engine optimization) button opens the SEO Assistant on a pane at the bottom of the CMS Console. The SEO Assistant allows you to optimize the content for search engines for specific keywords.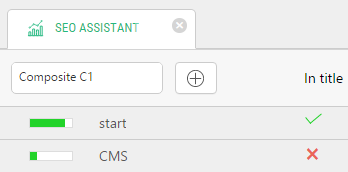 Help us help you
C1 CMS is all about giving you the best CMS experience. If you are missing a tutorial or would like to request a new feature, please don't hesitate to contact us.